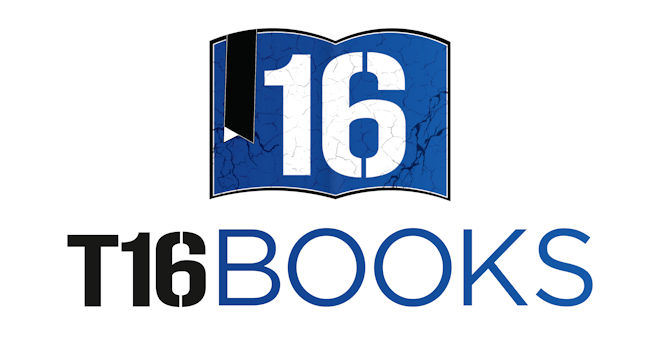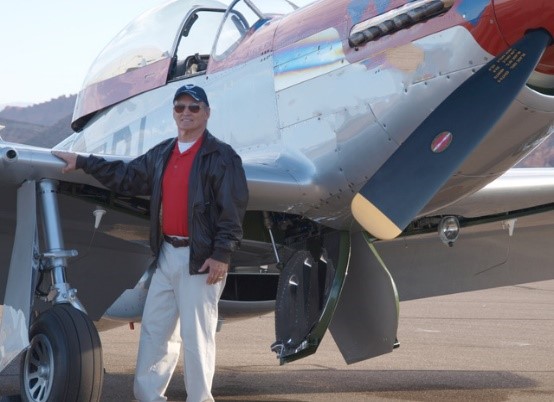 Survive The Night
Limited Quantities
German Death March – It Happened!
Podcast
With Author Spencer Anderson
Listen as Spencer Anderson talks with podcaster Andy Griffin about the horrendous 900+ mile death march that took place in Germany during the winter of 1944 – 1945. To listen, click here or on the Andy Griffin Show logo below.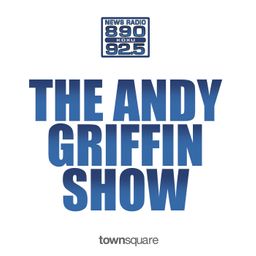 Spencer Anderson
Spencer Anderson is a U.S. Air Force Vietnam war veteran, former pilot, teacher and counselor, and an honorary Colonel in the Commemorative Air Force. His passion for aviation and aviation history is clearly seen in his writing.  Spencer is dedicated to keeping alive the legacy of the patriots who­ chose to fly and fight for our grateful nation in its most trying times.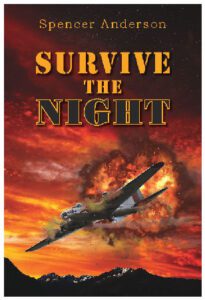 His latest novel, Survive the Night recalls the tragedy of the German death march of more than 10,000 American and allied POWs through 900 miles of mountainous forests and war-torn lowlands of Germany. Though the march was a tragic stain on our world's history, Survive the Night is full of tender moments, happy outcomes, and the antics of Highway the dog.
Spencer Anderson is also the author of the popular warbird trilogy of historical-fiction aviation novels featuring Carl Bridger, the son of a Montana cattle rancher. "The Last Raider," "Avenging Angel," and "Mission Critical," chronicle Carl's adventures as a WWII pilot, a spy-plane test pilot and CIA operative, and a grandpa on a daring rescue mission.
Spencer Anderson is married to the love of his life Carole, and they live in St. George, Utah. For more information on Spencer's books, www.warbirdtales.com.
Are You An Author?
If you are an author and interested in getting your book(s) published, please visit our Publishing company, Tactical 16 Publishing, by clicking here.
You can also find us on the following social media.
T16 Books
Average rating:
7 reviews
Apr 14, 2023
World War II History of Untold POWs' Plight to Survive in Germany
Book Title:
Survive The Night
World War II history of untold POWs' plight to survive in Germany. The book brings the life of an American pilot to survive against all odds. A must read for all Americans. This is our time to believe in the USA.
Michael J. McFarland, Avid Reader
Apr 14, 2023
Will Appeal to Everyone Who Reads It
Book Title:
Survive The Night
As a fan of Spencer Anderson's War Bird Trilogy, I am hooked on his books. I can't wait to get a copy. It is another page turner that will appeal to everyone who reads it. He builds a story that appeals to everyone, both male and female, veteran or historian. His stories teach not just the history of the wars or adventure, but the people who are involved. There will be a great love story, along with great lessons of family relationships and life's lessons. I will never forget the night my wife started to read 'Avenging Angel: A Pilot's Story.' She was shocked to find she could not stop reading. She thought she would never like a book about wars and airplanes. Fooled her! I can only say, if you don't love to read, you should not start one of Spencer's books, because it will change your life. I, on the other hand, love to read, and have read many of the best novel authors in the country, and I truly believe Spencer Anderson is among them.
Apr 14, 2023
Leaves You Wanting More
Book Title:
Survive The Night
The story is fascinating and leaves you wanting more. Nicely written and easy to read.
Apr 14, 2023
A Great Read
Book Title:
Survive The Night
Excitement and action from the first page. A great read!
Mar 22, 2023
Survive The Night is Full of Action
Spencer Anderson's Survive The Night is full of action and brimming with historical and technical detail about what faced these brave bomber crews.  The characters come to life with back stories that will draw you in and make this story hard to put down.